Full Mask Sporrans
Showing all 1 result
COVID-19 Delivery Timescales
All at Artisans are committed to providing the outstanding service you have come to love.

Whilst we are doing all in our power to ensure our services are uninterrupted, there may be a delay to your delivery due to workshop constraints caused by the ongoing COVID-19 virus outbreak.

We will be sure to keep you updated on your order throughout this period.

Stay Safe - All at Artisans HQ .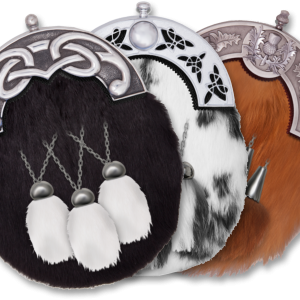 Design your own dress sporran!
Our sporran builder lets you design your own. There are half a million possible sporrans to be made.
Got a question?
Give us a ring, send us an email or chat to us:
 Use our chat
Our hours are 9.00 till 17.00 (GMT) Monday to Friday and we'd love to help.
Filter by price