OUR ARTISANS
Handcrafting Sgian Dubhs in Scotland for over 40 years
One of the largest and finest Sgian Dubh collections
The Sgian Dubh Company have been manufacturing Sgian Dubhs at their workshop in Irvine, Scotland for over 40 years, gradually developing their range over this time. They now have one of the largest and best Sgian Dubh ranges available anywhere in the World with a wide variety of styles to appeal to all.
Made by The Sgian Dubh Co
Sgian Dubhs
Kilt Pins
Vessels
Cufflinks
Pocket Watches
Hip Flasks
Quaichs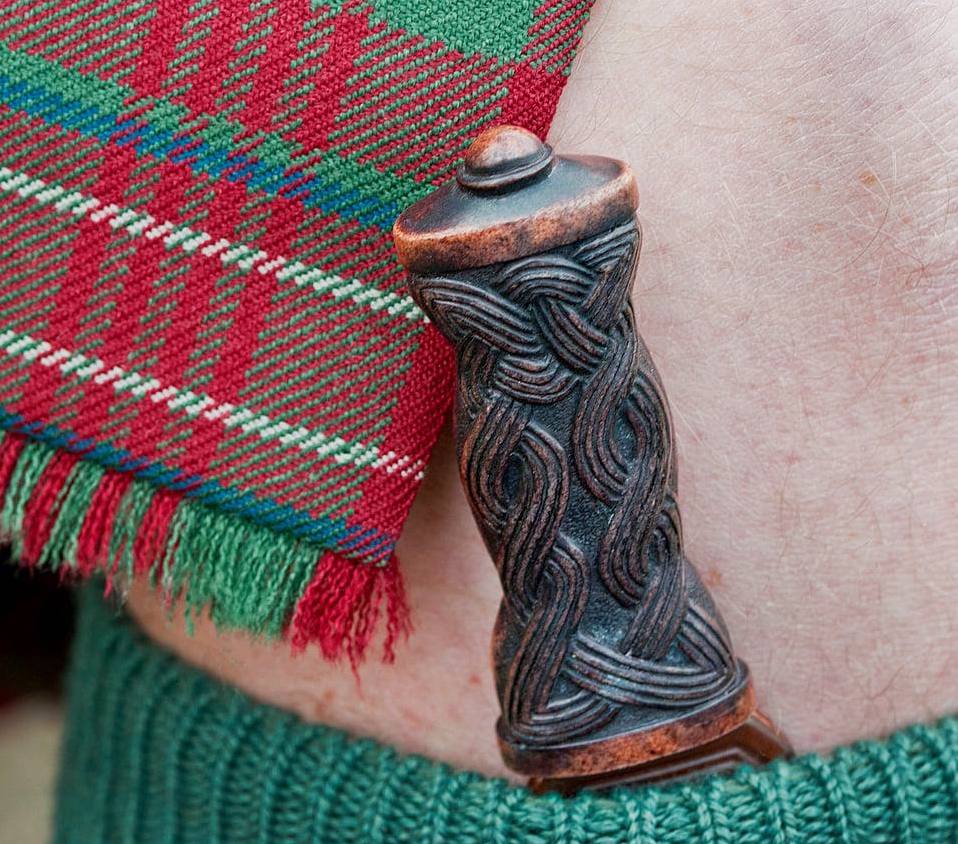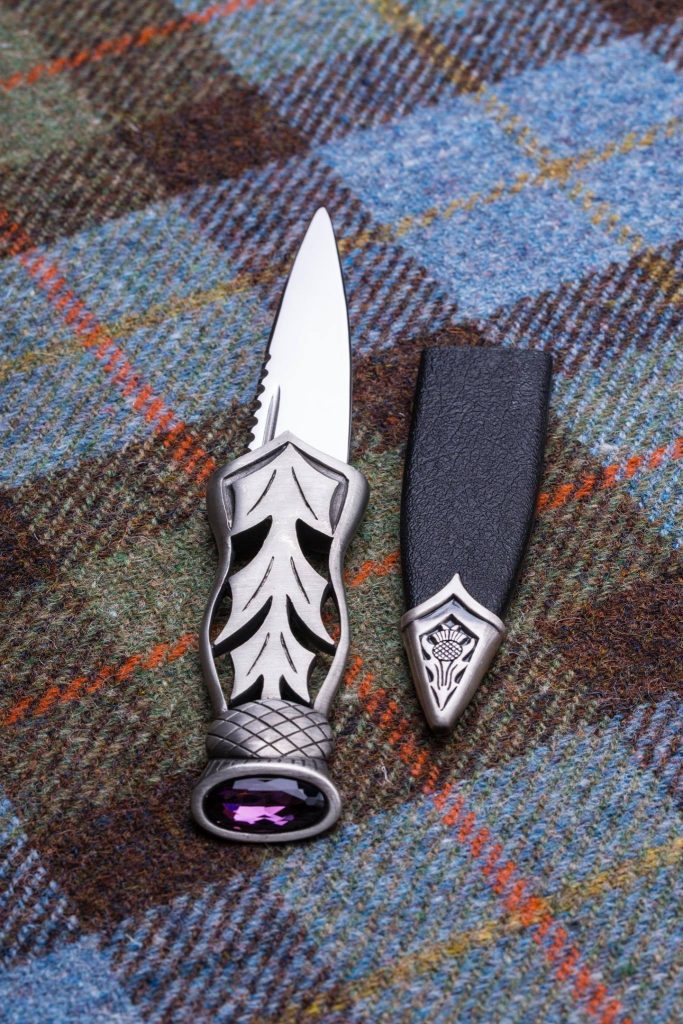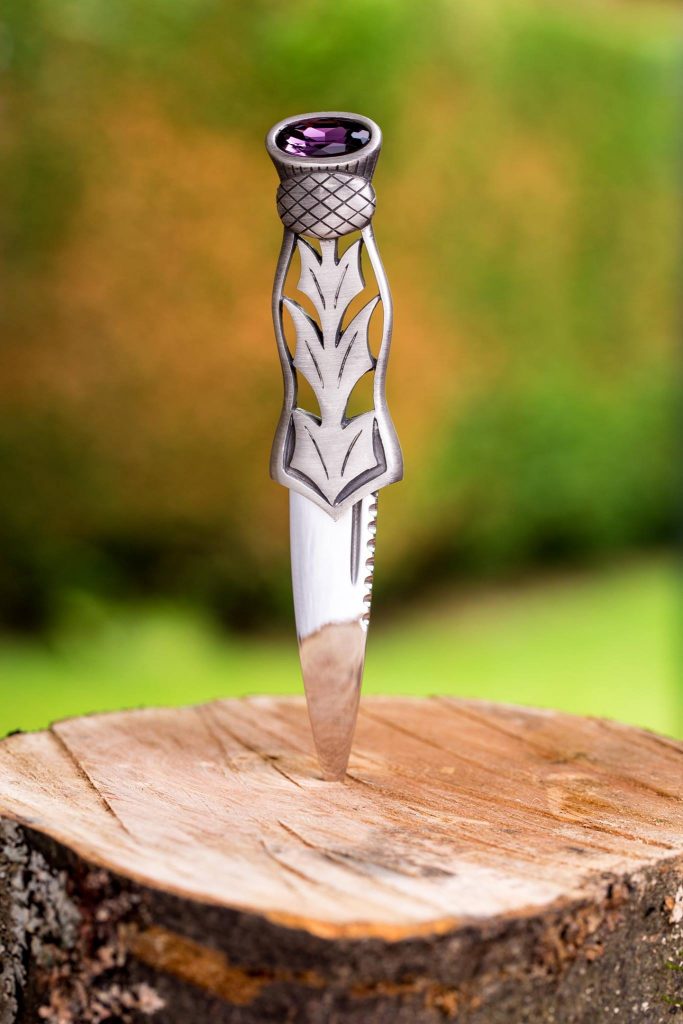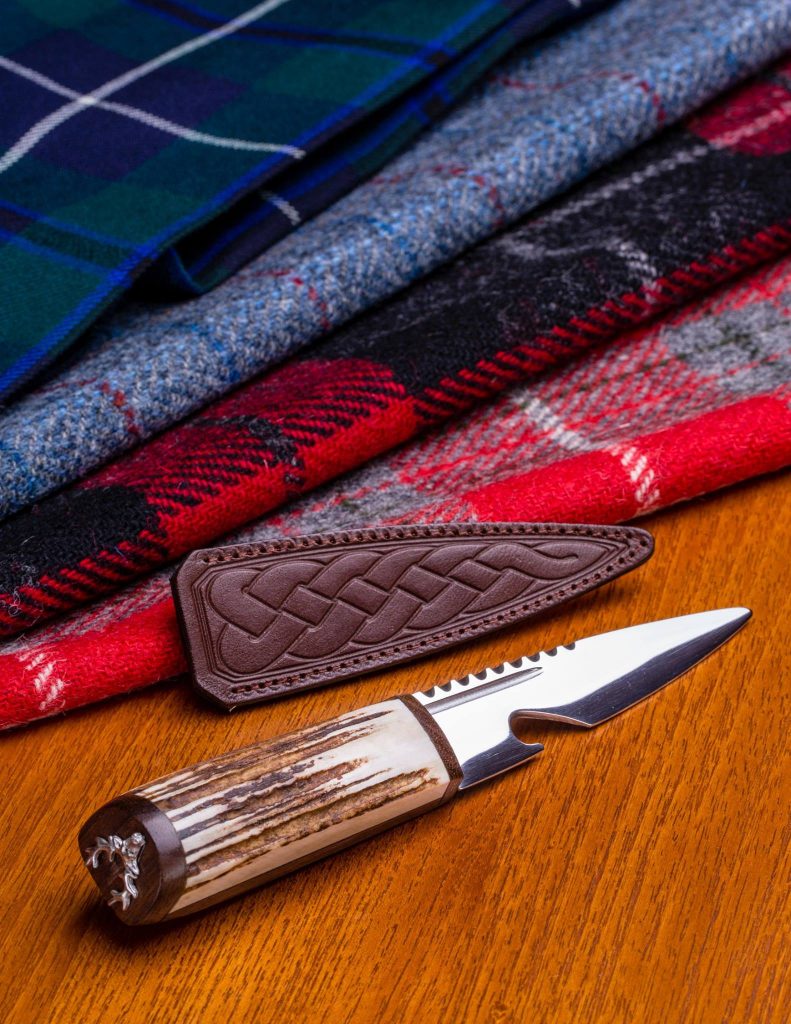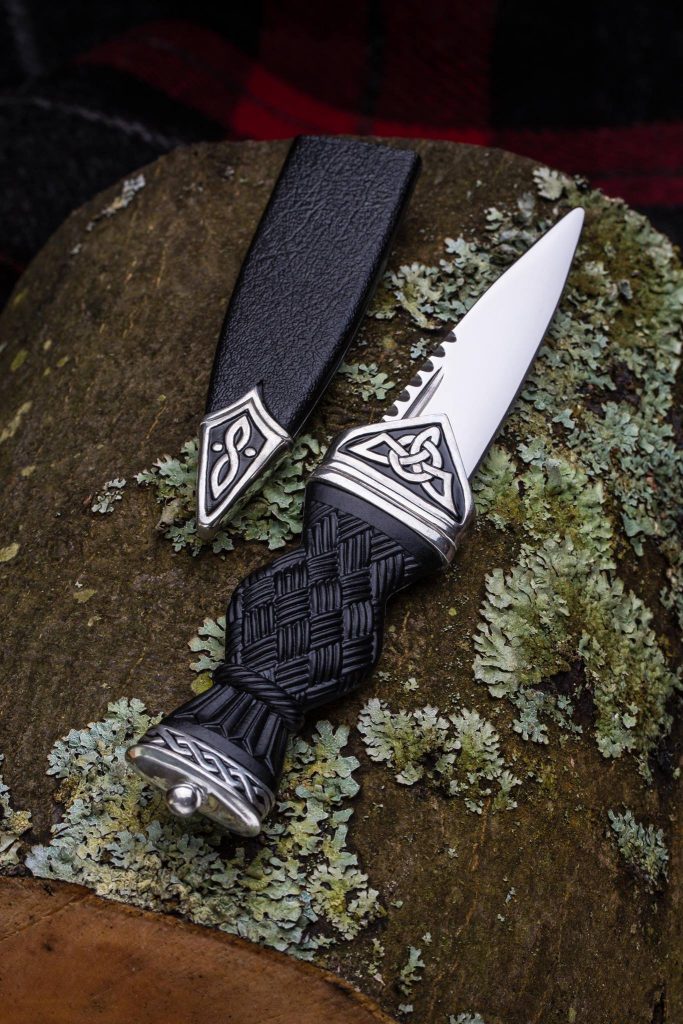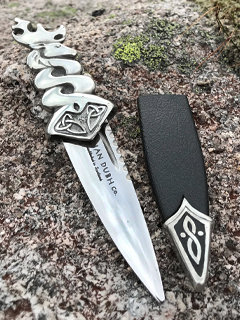 Pronounced 'Skee-an Doo
The Sgian Dubh is the small ornamental Knife traditionally worn in the top of the stocking by a Highlander in Scotland. The flat edge is normally worn in the right sock by right-handed people. The name is Scots Gaelic - the word 'sgian' means knife or dagger and 'dubh' means black, referring to the colour of the handle which was originally made from black hardwood. Various spellings of the word are recorded in different books including skean, skian and skein. The word dubh can also be spelt dhu
Quality Craftsmanship
The majority of their Sgian Dubhs are made with top quality Pewter mounts and Stainless Steel blades.
Pewter is an alloy of tin with copper and antimony. It has been used since the Middle Ages to produce drinking vessels, tableware, quaichs, flasks and decorative mounts for knives.
The Pewter used in their Sgian Dubhs is lead free and is either highly polished or plated with palladium, silver or copper to give a variety of different appearances. A small range of Silver mounted models are also on offer.
View products in store