Alasdair Thomson
The Cantle Carver
Proud to introduce
Alasdair Thomson,
Stone Sculptor
We're really excited about this one, it's really special and an Artisans of Scotland exclusive.
Alasdair Thomson is an award winning sculptor living and working in Edinburgh, Scotland. He is Italian-trained and has significant experience in carving large scale sculpture and other elements of decorative stonework, both in Scotland and abroad.
We've recently teamed up Alasdair and W.E Scott and Sons to produce something really unique.  A beautiful sporran with the cantle hand carved from Scottish Sutherland marble.  The result is absolutely stunning.
View Alasdair's Sporrans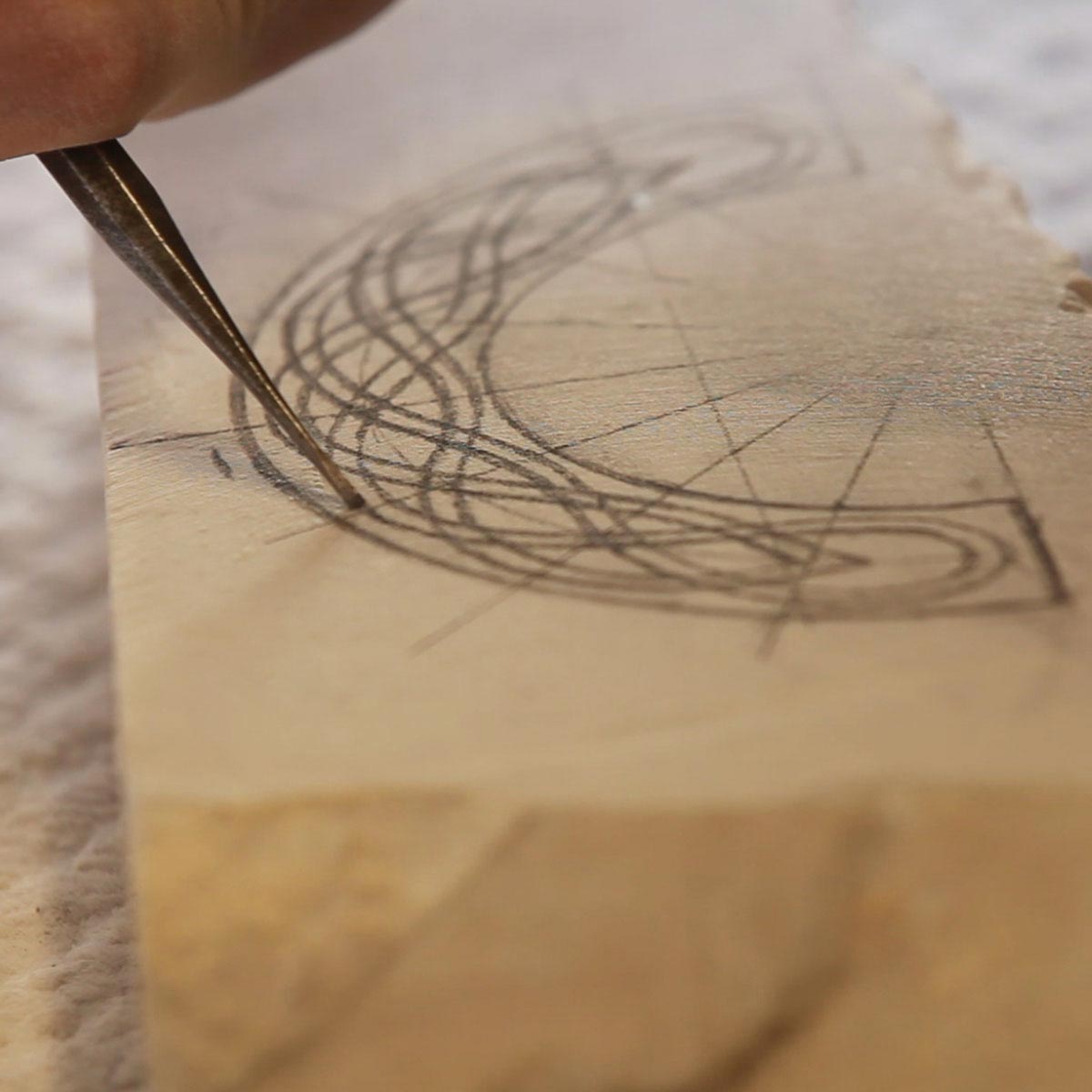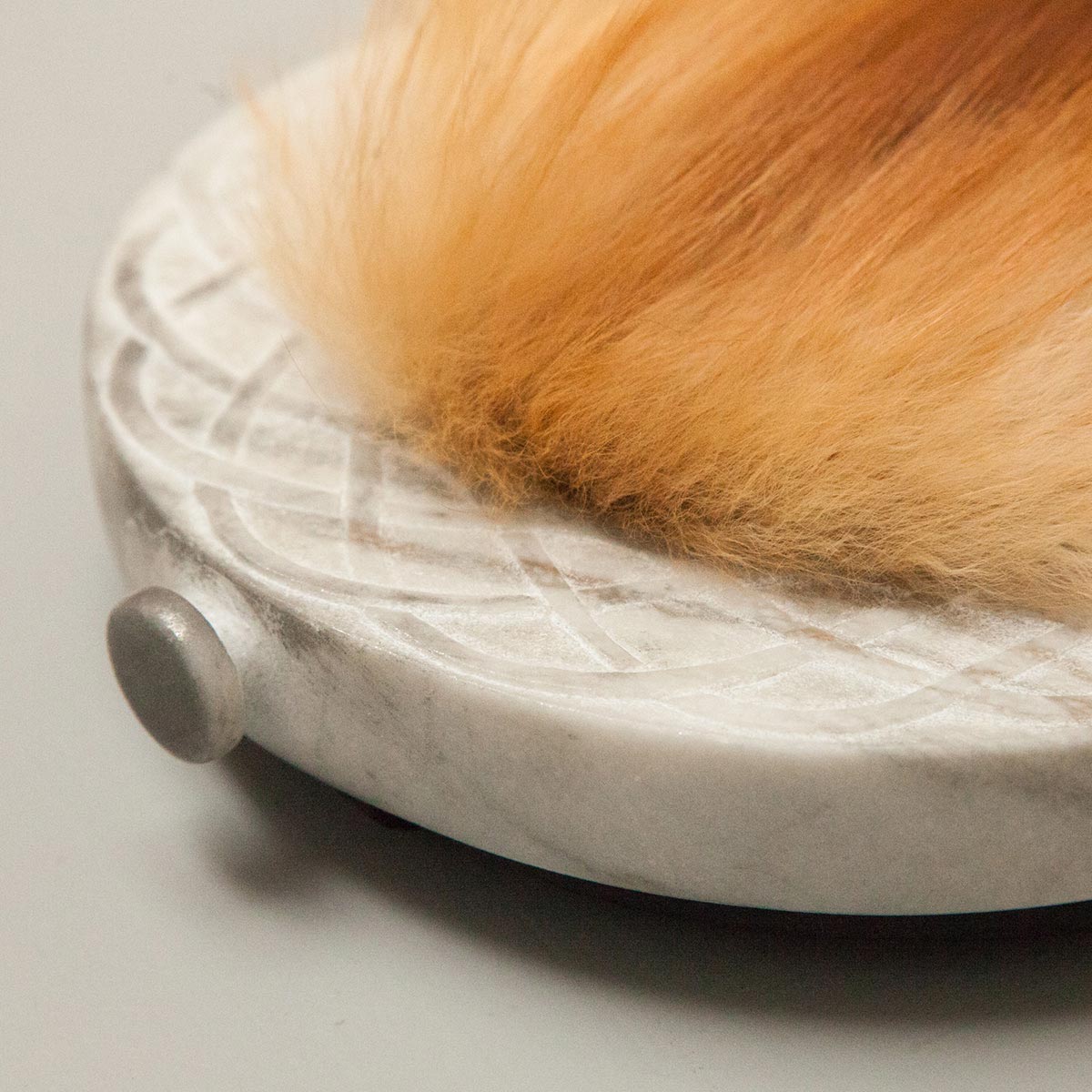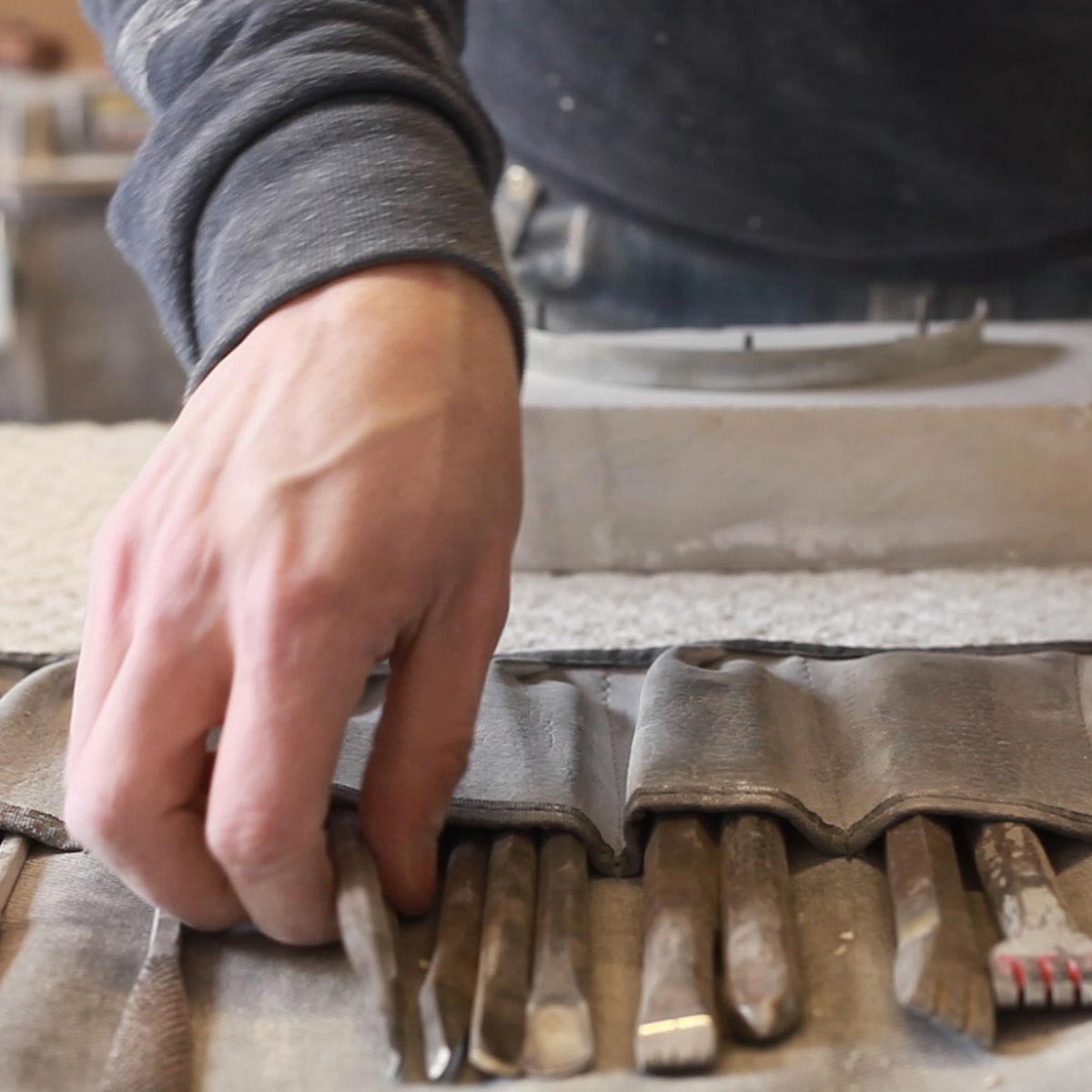 Accomplished Artist
Ali achieved his degree in Art History from the University of Edinburgh in 2004, and his diploma in sculpture from the Scuola Edile in Siena in 2010. He won the People's Choice Award at Edinburgh's Royal Scottish Academy 2013 Open Exhibition.
His 'Identity' collection presented clothing carved from solid marble and most recently he completed a full size wedding gown.  Alasdair enjoys watching people view his work.  "When I tell them the clothes are made out of marble, their eyes light up and their jaw drops a bit and they are shocked,"
You can have a closer look at his work here or follow him on Instagram.
Build your own sporran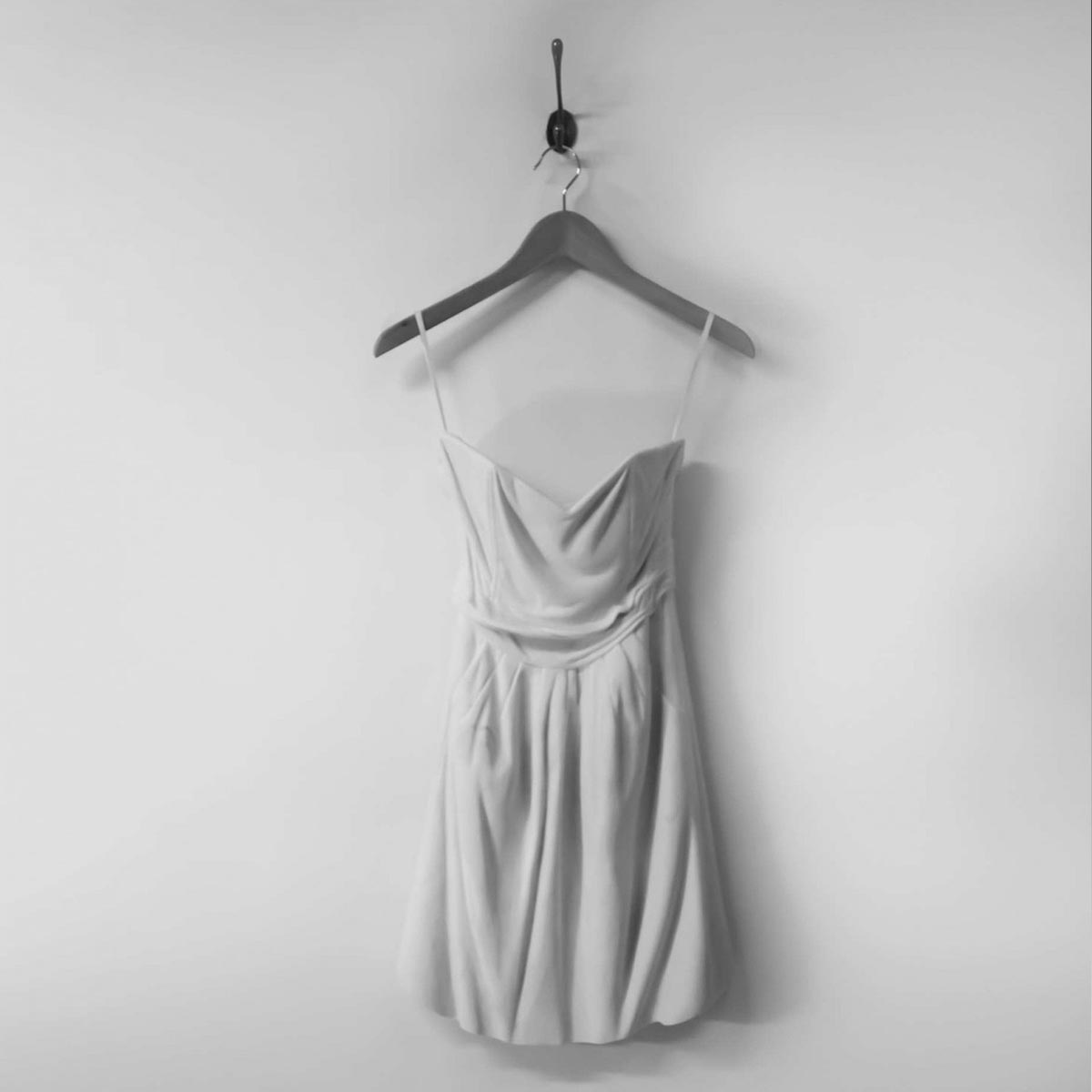 Sporran Sculptor
When the opportunity arose to further bend perceptions and collaborate with W.E Scott and Son to produce a unique sporran Alasdair couldn't resist.
Hand carving celtic knot work and bespoke designs into the Sutherland marble was an exciting idea but seeing it come to life and holding it outweighed all expectation.
The result is truly unique and totally stunning.  Alasdair has a number of designs that he has created that create really stand out sporrans but would also be happy to create custom designs for customers so if you have something in mind please get in touch.
You can follow Ali Thomson on Instagram.
See Alasdair's Sporrans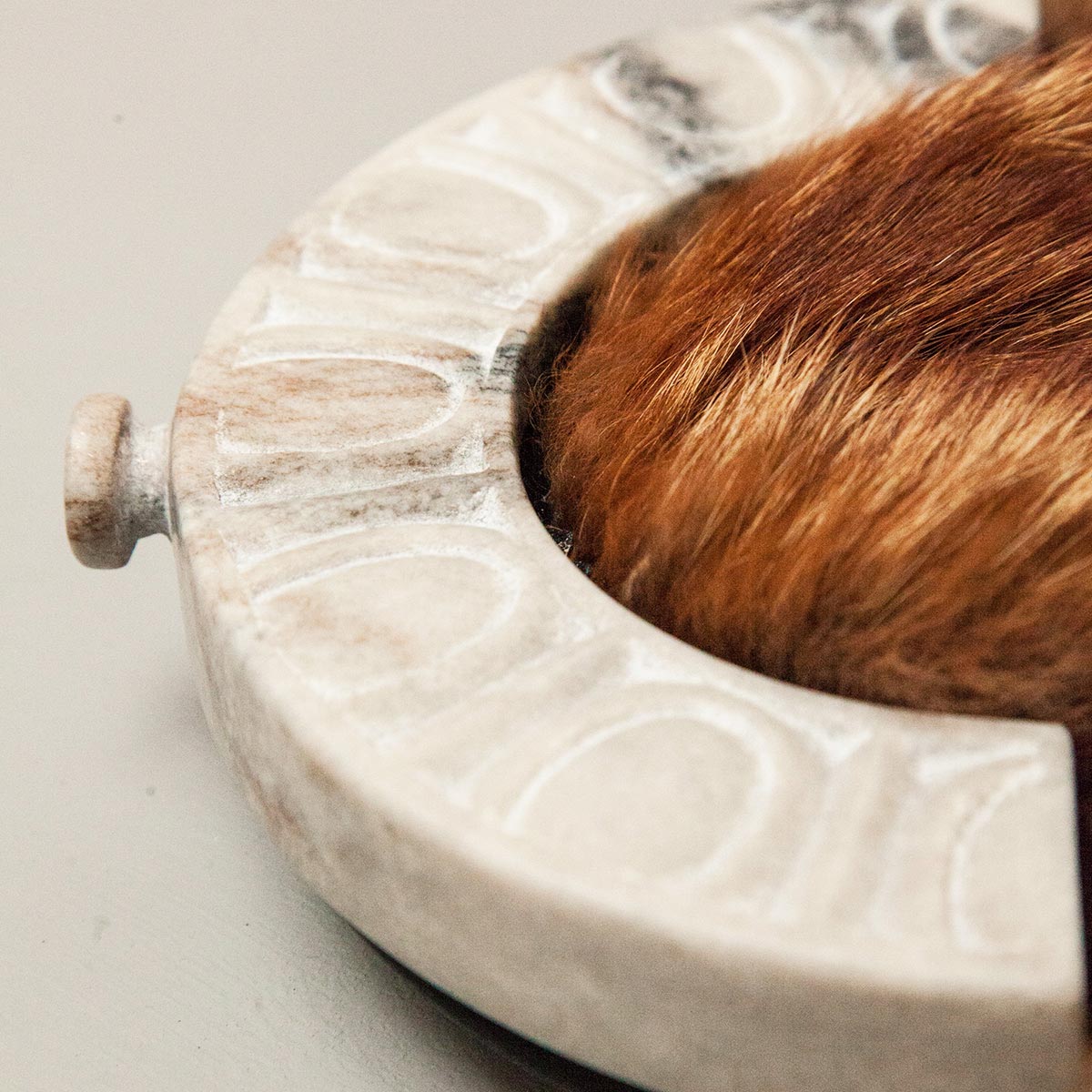 Truly unique, hand-carved marble cantle sporrans.