Proud to introduce
William Scott and Sons,
Scottish Sporran Makers
We are delighted to celebrate William Scott and Sons, a family of sporran makers based in Edinburgh.  A business that cares about their work and for their staff; some of whom have seen four generations of the family at the helm.
The tricks of the trade and intricacies of the craft have been kept in the family as the business has passed from father to son and on again.  Creating beautifully intricate sporrans, William Scott and Sons has been at the centre of the sporran industry for decades and pioneers in sporran design.
View Scott and Sons Shop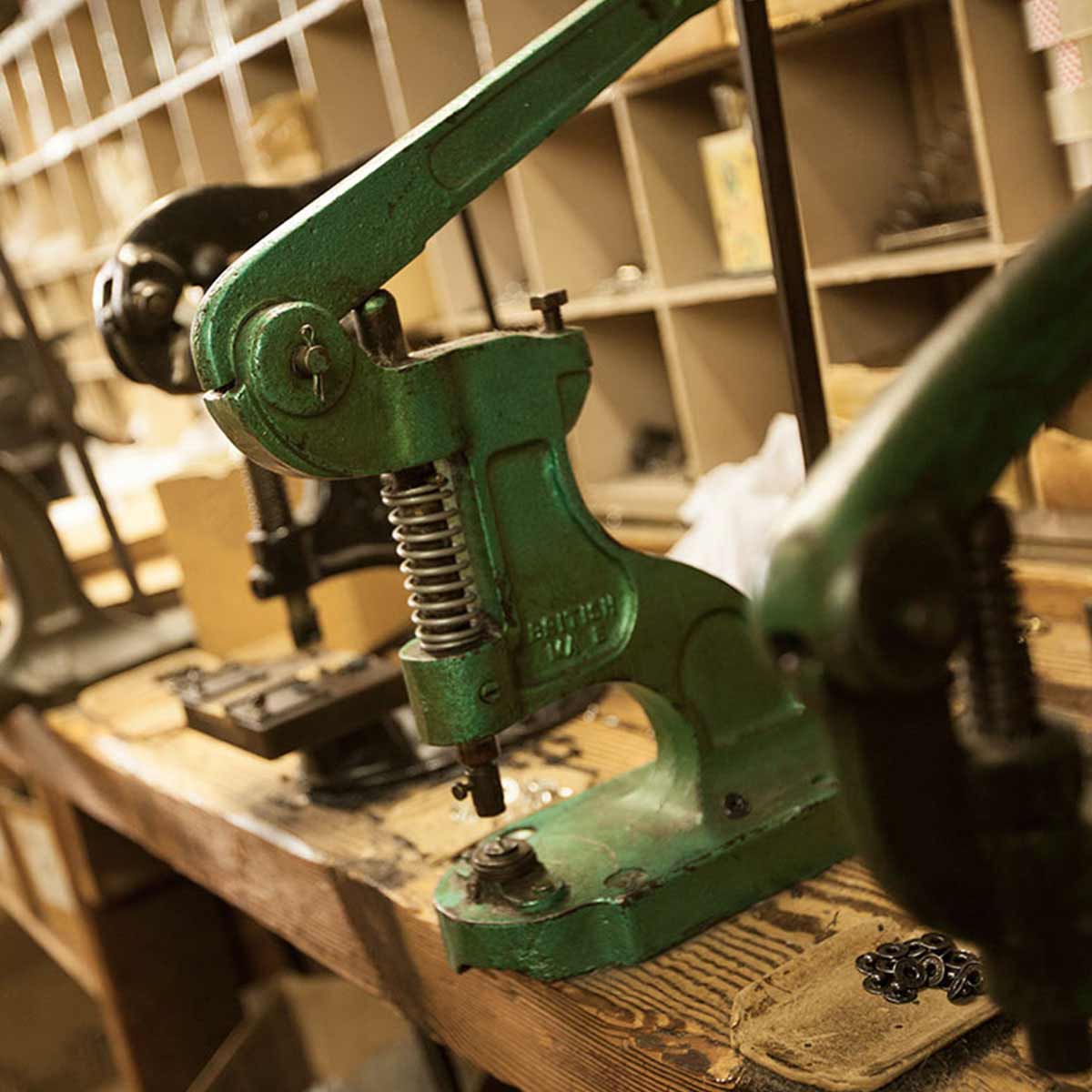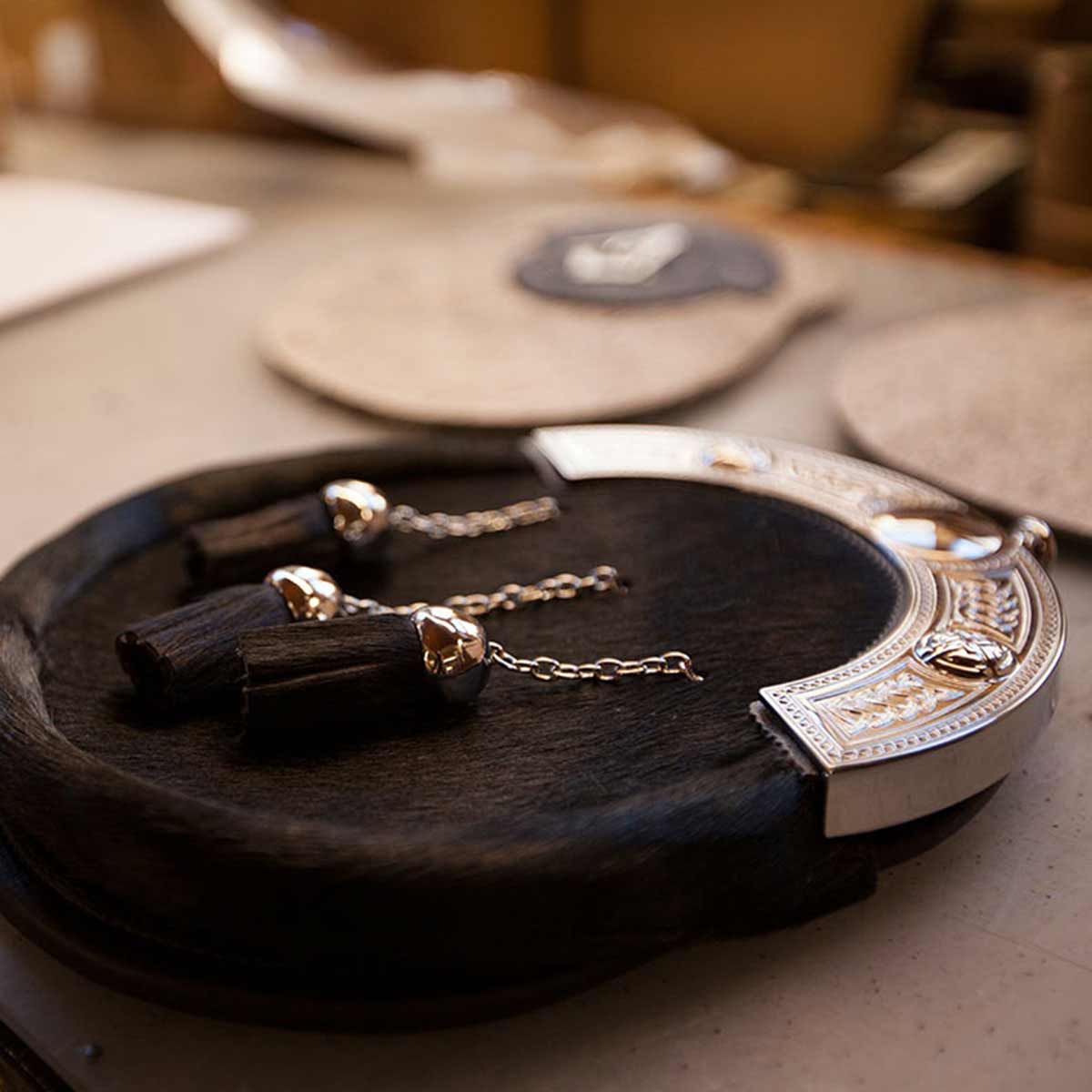 Always Handmade
Down to even the finest detail, our sporrans are handmade in Scotland.  Using the techniques and tools that have been in the business for decades, our sporran makers ensure each sporran is lovingly and carefully put together to the highest standards.
Workbenches are worn and shaped from the years that have passed and the same press that punched out the leather for the first sporran will be pushed to punch out the leather for yours.
The beauty of handmade is that each sporran is made from scratch, which is why we are able to offer you the opportunity to design your own unique sporran.  Use our sporran builder to design your sporran and have it made by the craftsmen and William Scott and Sons.
Build your own sporran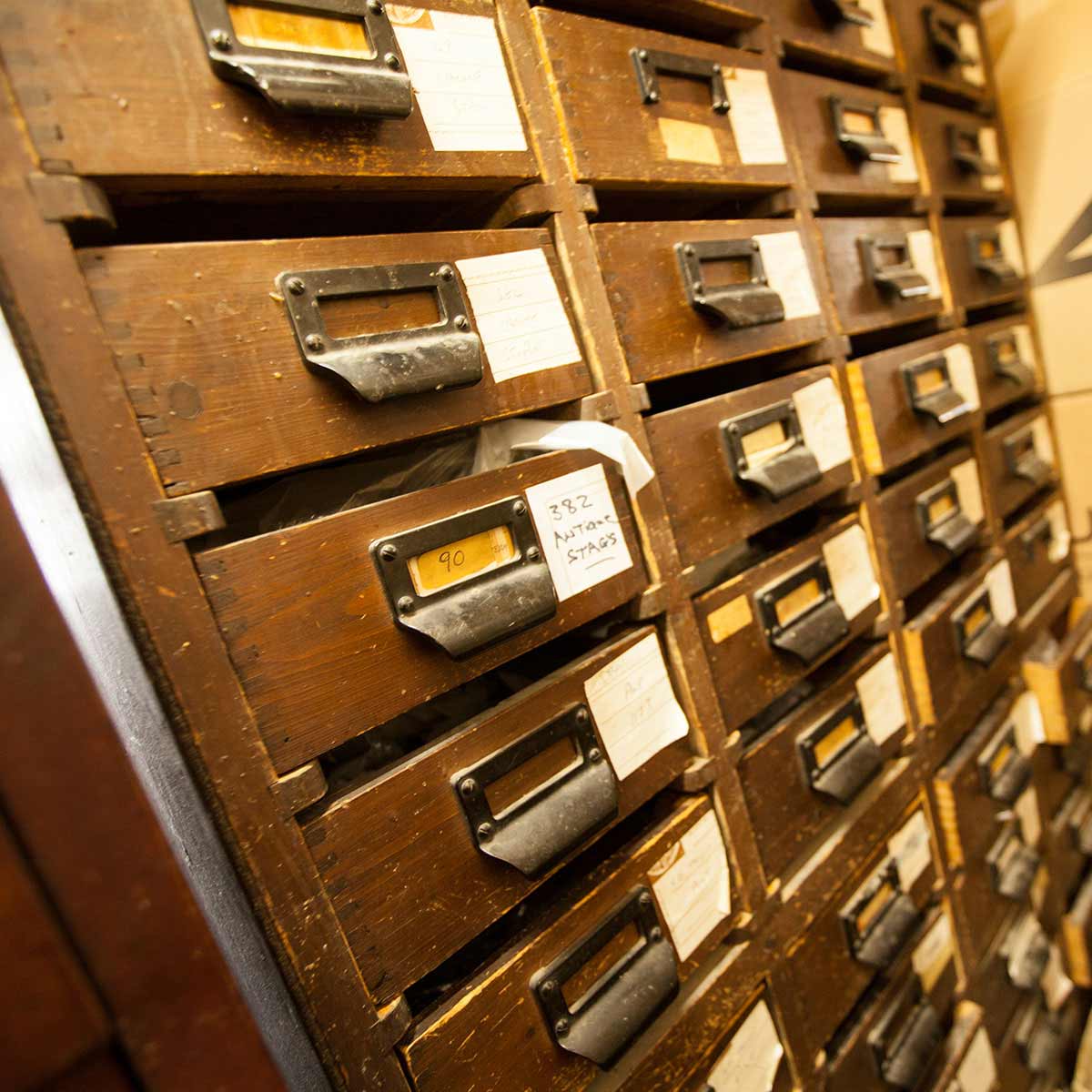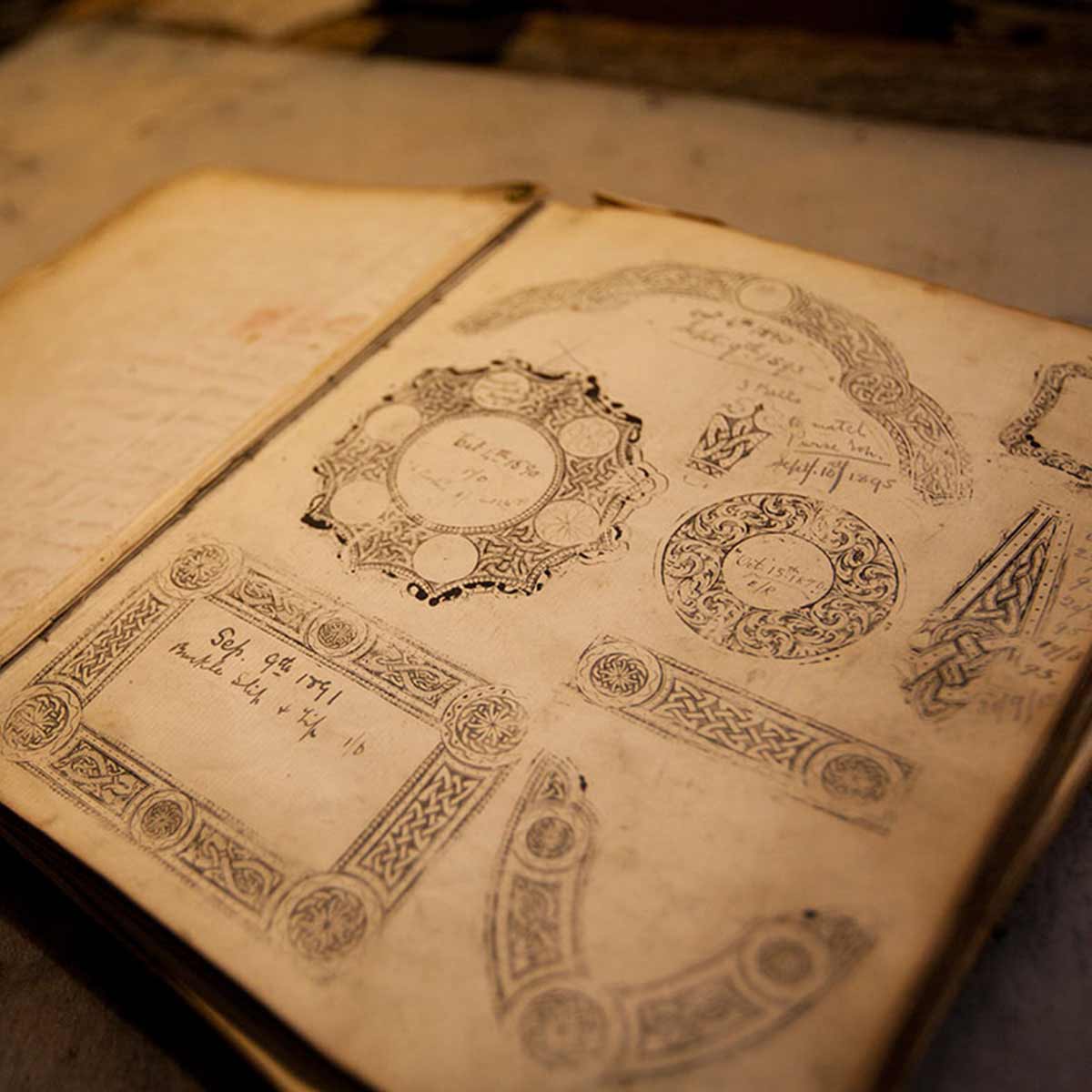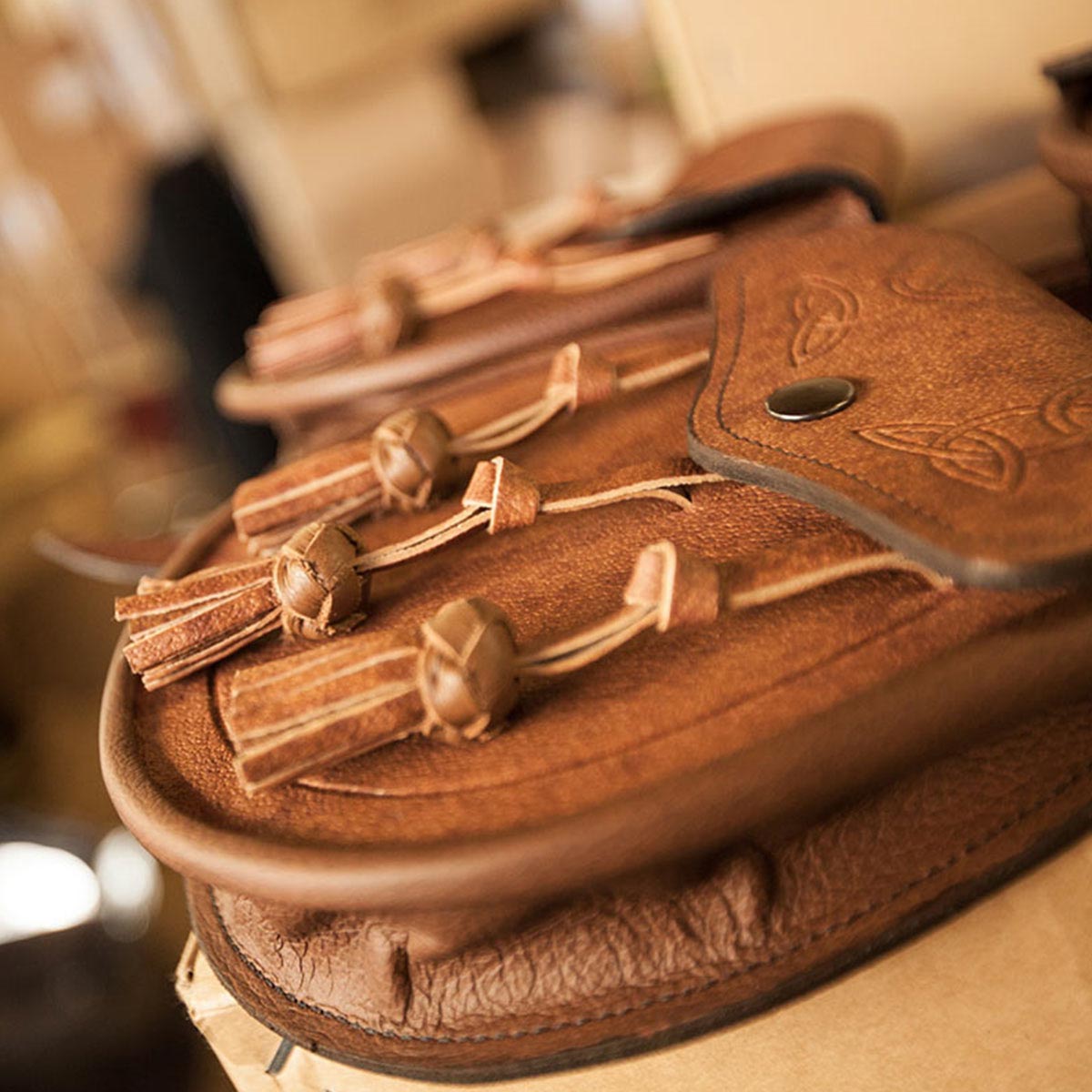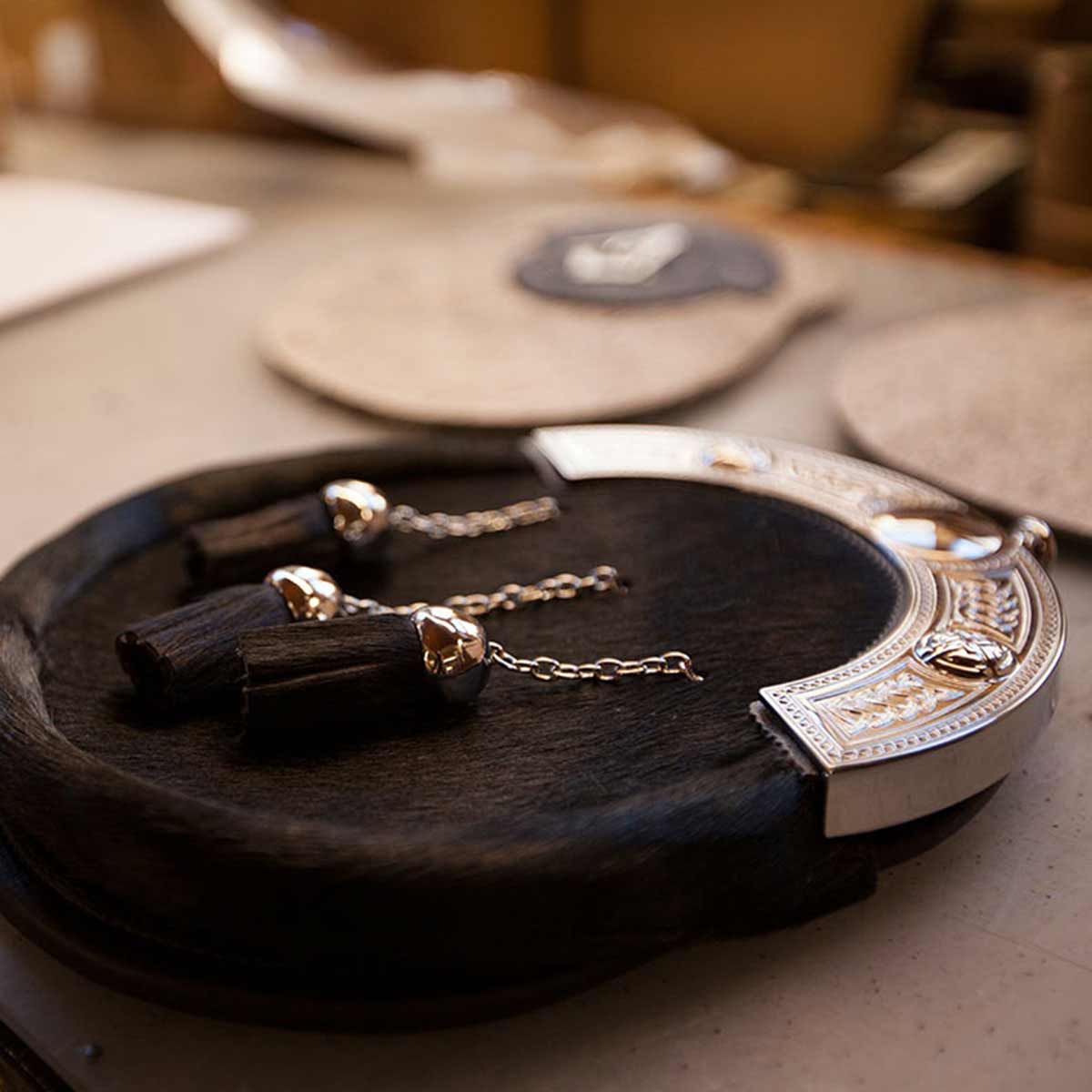 Truly Scottish
Based in Edinburgh, Scotland's capital, our sporran makers have been serving the people of the city and those further a field for over 90 years.
Proud of the part they play in Scottish heritage and culture, they are Scotland's biggest sporran supplier and are passionate about providing genuine traditional Scottish attire manufactured by proven skilled craftsmen.
If genuine Scottish craftsmanship is what you want, it doesn't get more Scottish than this.
View Scott and Sons Shop